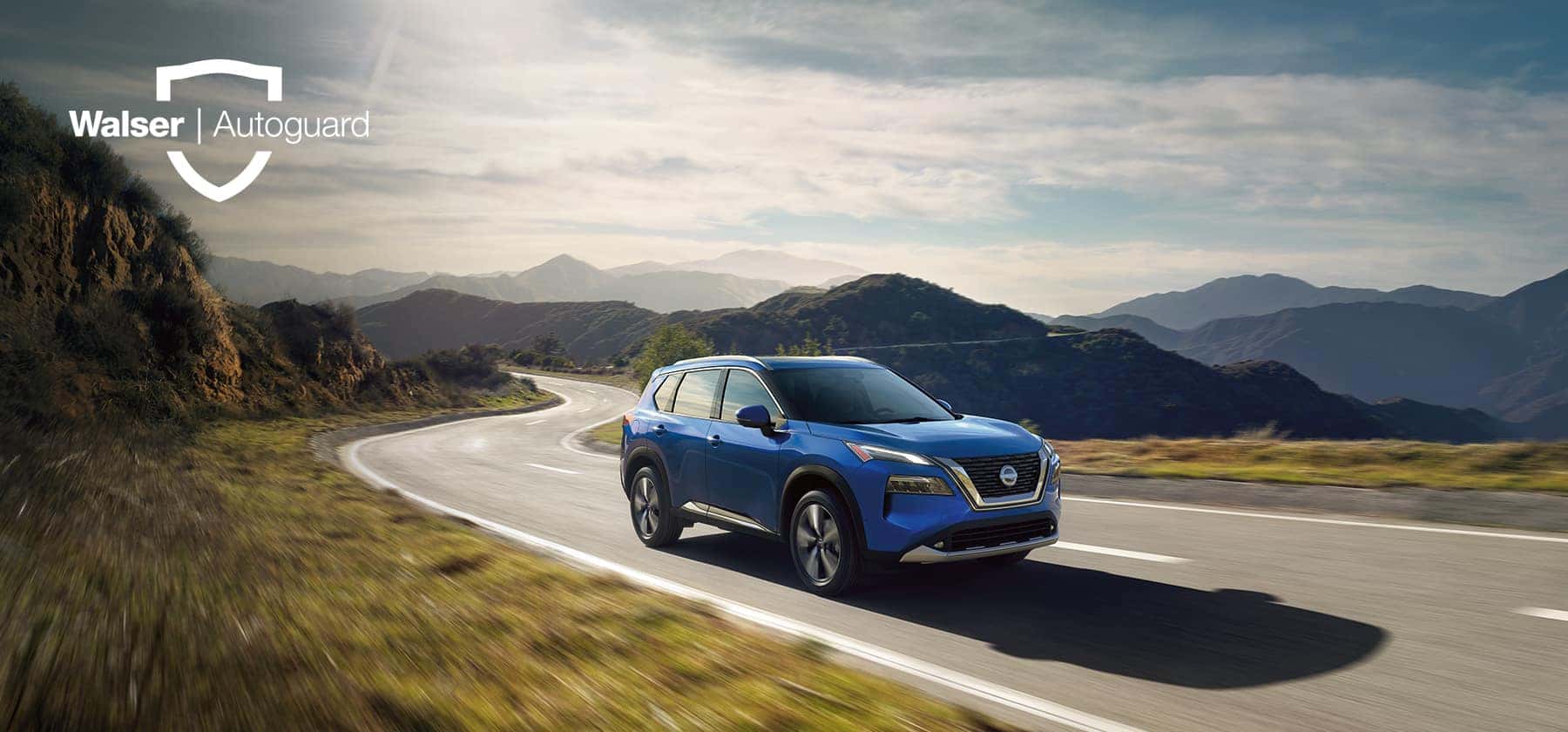 Walser Autoguard
Whether you're leasing or financing, protect your investment with our range of coverage options. Many of our plans offer additional benefits to make your ownership experience a breeze.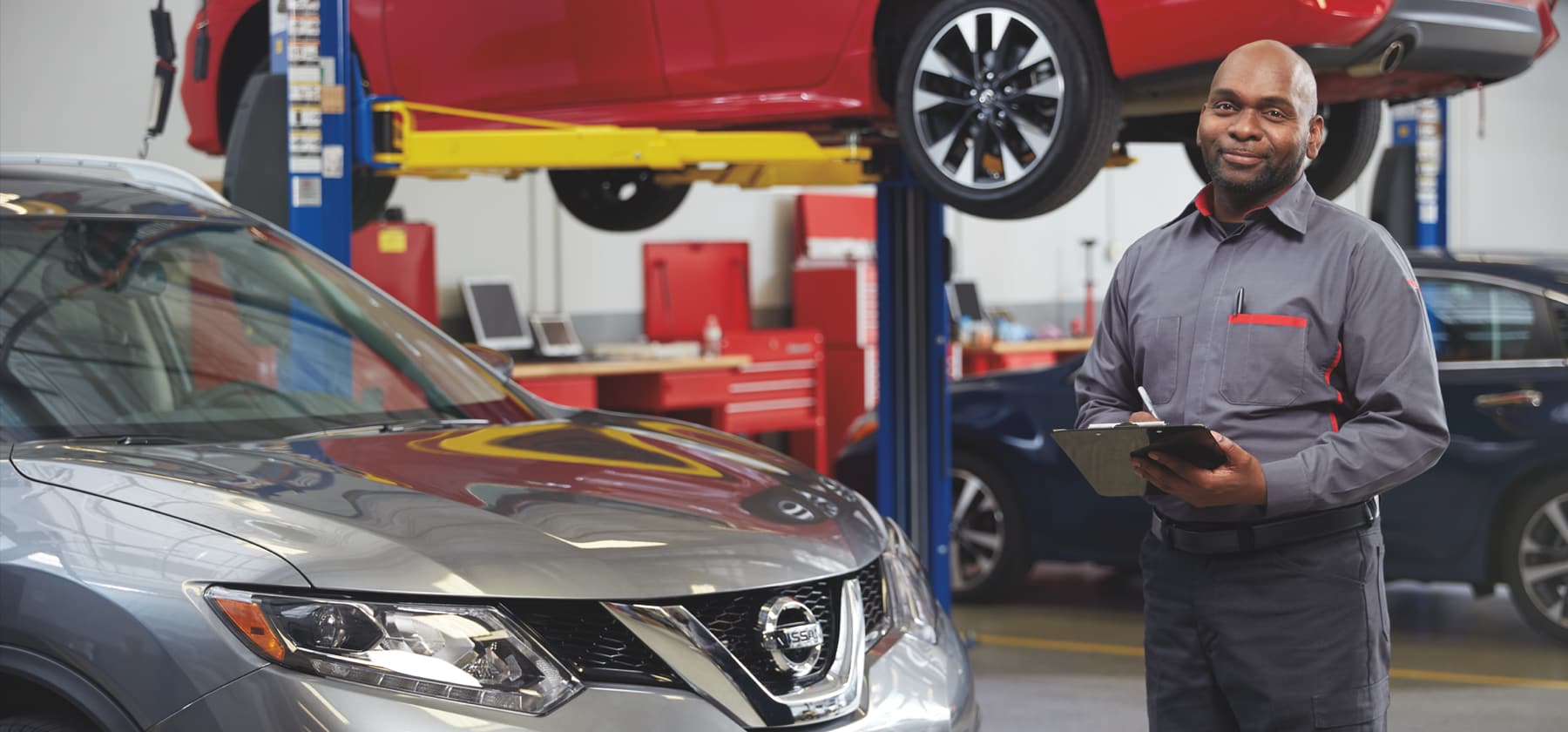 Walser Nissan Wayzata


Services All Makes

Whether you have a vehicle that needs to be fixed or simply need to bring one in for routine maintenance, Walser Nissan Wayzata's trained certified technicians are ready to help.
Our Reviews
Today was essentially my first time buying a car, with help. I will admit that it was not my day at all, and I was not in the best mood this morning; however, I cannot say enough good things about this place. I am not a car guy in the slightest, and I only did transient research on a few models that I wanted to test drive and look into buying before I got here. However, I was immediately met with nothing but great customer service and knowledgeable management. My father and I had the chance to work with Jake D. onsite today when purchasing our Altima, and to say he is extremely knowledgeable about cars and the company policies would be an understatement. He answered all of our questions comprehensively, displayed amazing patience and attentiveness, represented the brand well, and all around was a great guy to work with. Personally, I felt really welcomed as a car noob, and I will for sure consider this location for subsequent purchases and repairs. Thank you for a good experience!
I bought a car from Jake Duxbury and he was amazing. Fair warning, I know a guy who works there. His name is Tanner Midthun and he's the loyalty specialist. He's got his hands in a lot of what goes on there. The way this whole sales team works together is so seamless and quick. I had a complicated financing deal and I was out of there in no time. I didn't think I'd ever have another Nissan but I am beyond thrilled with my new Sentra. I bought it almost fully loaded and the options are so easy to work with. I was concerned about the new nanny technologies that go in cars these days and Jake showed me how to disable them immediately on the test drive. Everyone in that place is amazing. Buy a car here, I'll be back.
Everything went smoothly!
Needed to return some parts The gentleman who helped me with my return was awesome. Tyvm
Cory helped me with purchasing my first Nissan and was extremely personable, professional, and helpful! Couldn't recommend them more.
I had zero idea when it comes to cars, and this could have been my very first purchase. I would like to express how grateful I am to Tom Sklar. He has been very helpful throughout the whole process. Very patient and answered all my questions and requests. I had such a great time working with him in finding the right car for me. He took the time to patiently answer all my questions. I did not feel pressured at all. I really appreciate it. I didn't end up buying the car we initially talked about, but he was a big help. Kind and friendly staff. :)
The service. The service. We are moving and probably not buying a new vehicle or we would have definitely considered purchasing here. Did I mention the care and service
Our customer specialist today was Cody Bristow who did an outstanding job as he clearly explained each step of the process as we purchased a vehicle. He kept us informed as the process progressed and made certain that we were comfortable while we waited. The other people who were part of the process were also extremely helpful. I highly recommend Walser Nissan of Wayzata! Thank you Cody Bristow, for your professionalism, expertise and great customer care!!
Wayzata Walser is the place that services my car.!
Bought a 2019 Maxima SR from here, car was washed and gassed by the time I arrived. This was the easiest experience I've ever had at a dealership. Cody Riley was my salesperson, and he was very friendly and knowledgeable. He answered all of the questions my friend and I had, and he made sure to explain everything so I knew exactly what my options were and what I was buying.
Tony and the team were super pleasant to work with. They were able to diagnose my car's problem within minutes and had it fixed by the hour. Definitely will use them for service needs in the future.
John Tower, Salesman, " He's The Real Mccoy" when it comes to a excellent sales person. His help in in buying a caris next to none. Star***** all the way... The best ever. Rich
I've only use this place for service on my warranty. They do good work though and got a pretty nice loaner
(Translated by Google) Excellent (Original) Excelente
Cody Riley was fantastic. Kept everything informative, but simple and straight forward. He was friendly, and made great conversation while waiting for things to process.
Michael Benincasa along with his General manager Hassan Ghandour made my buying experience so comfortable. Michael walked me through everything because I never had a car with a computer etc. he made sure I knew as much as possible. I was actually getting tired so he offered me to come back and we would go through more I got to meet the staff and the maintenance team that would be caring for my car. This is the second time I bought a new car my first time was nothing like this. I just want to say thank you to all your team and I look forward to purchasing my next car from you guys when it comes time. Hassan you have a great team keep up the good work and Michael I cannot thank you enough for all your help, you stuck with me for two months very patiently and respectfully. And I worked with a lot of car dealers I never had one like you that was so helpful. And you found my car as I was starting to sign for another car at the other dealers! Thank gosh for cell phones! You got a hold of me at the last few minutes! Can you imagine if that was a video! Michael Benincasa I look forward to seeing you when I come in for my oil change and I'll hopefully get Hassan to blush ! Thank you again
The service tech was very friendly in greeting me, walking through the process, discovering the problem with my check engine light and finishing the oil change quickly. I was very impressed with how the service was done in such a manner.
Had a great experience at Walser Nissan in Wayzata over the weekend! Cody Riley was extremely helpful and very knowledgeable when helping me find the right the car. As someone who is not too familiar with the car buying process Cody explained things in a way that was easy to understand!
The dealership was friendly. They did the job quickly and on time. always happy then i go there
Recently purchased a Sentra at Walser Nissan Wayzata from Darius. He was helpful and accommodating to all my needs. He is very friendly and made purchasing a vehicle an easy and enjoyable experience.
My husband and I had a wonderful experience with Mike Benincasa!While in the process of buying out our lease on our Murano,he was more than helpful,very informative,respectful and honest.We never felt rushed or like we were inconveniencing him,he took the time to explain everything and answer any questions that we had in full detail.We will definitely be going back to Mike for all of our future automobile needs.Thank you Mike for making this process so seamless,you are great at what you do!
Great service, great people, I had a great experience at this dealer.
Well it was a great experience for me very friendly people and great feed back and service as well.
Basic maintenance was completed while I waited - Everything explained perfectly before they started. They sent a video with the tech explaining things under the hood and under the vehicle while in the lift to show what was needed. When they discovered an issue with front brakes my service rep explained what their recommended and were able to complete the additional work quickly. I would purchase a car here but due to my age, this will likely be my last vehicle. Great service and pleasant waiting area. Thank you!
Great! I love working with this dealership
Welcome to


Walser Nissan Wayzata

Walser Nissan Wayzata draws in customers new and old the natural way: with top-quality automobiles, a sales experience focused squarely on the customer's needs, and a little ol'-fashioned common sense.
Stop By Walser Nissan Wayzata Today
15906 Wayzata Blvd,
Wayzata, MN 55391