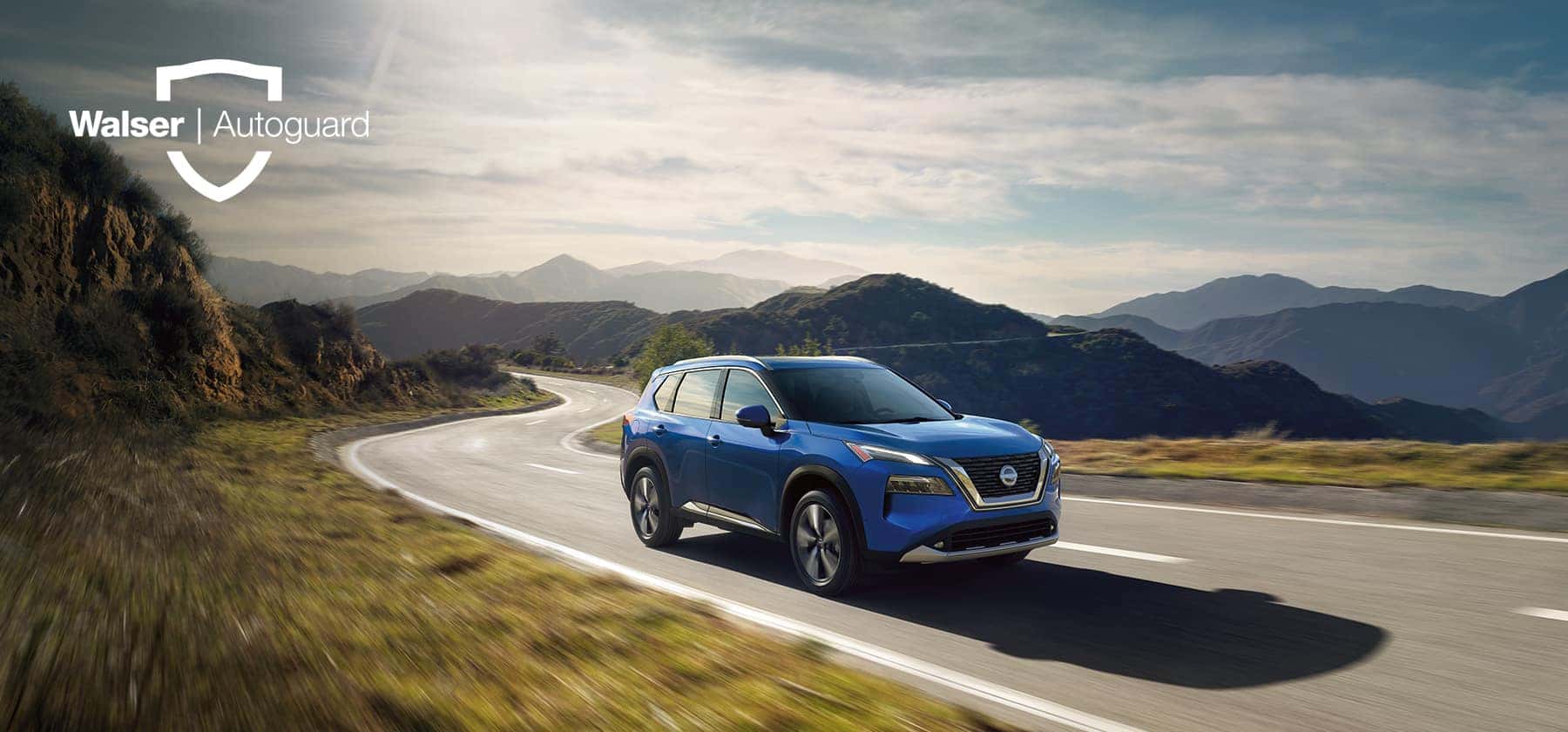 Walser Autoguard
Whether you're leasing or financing, protect your investment with our range of coverage options. Many of our plans offer additional benefits to make your ownership experience a breeze.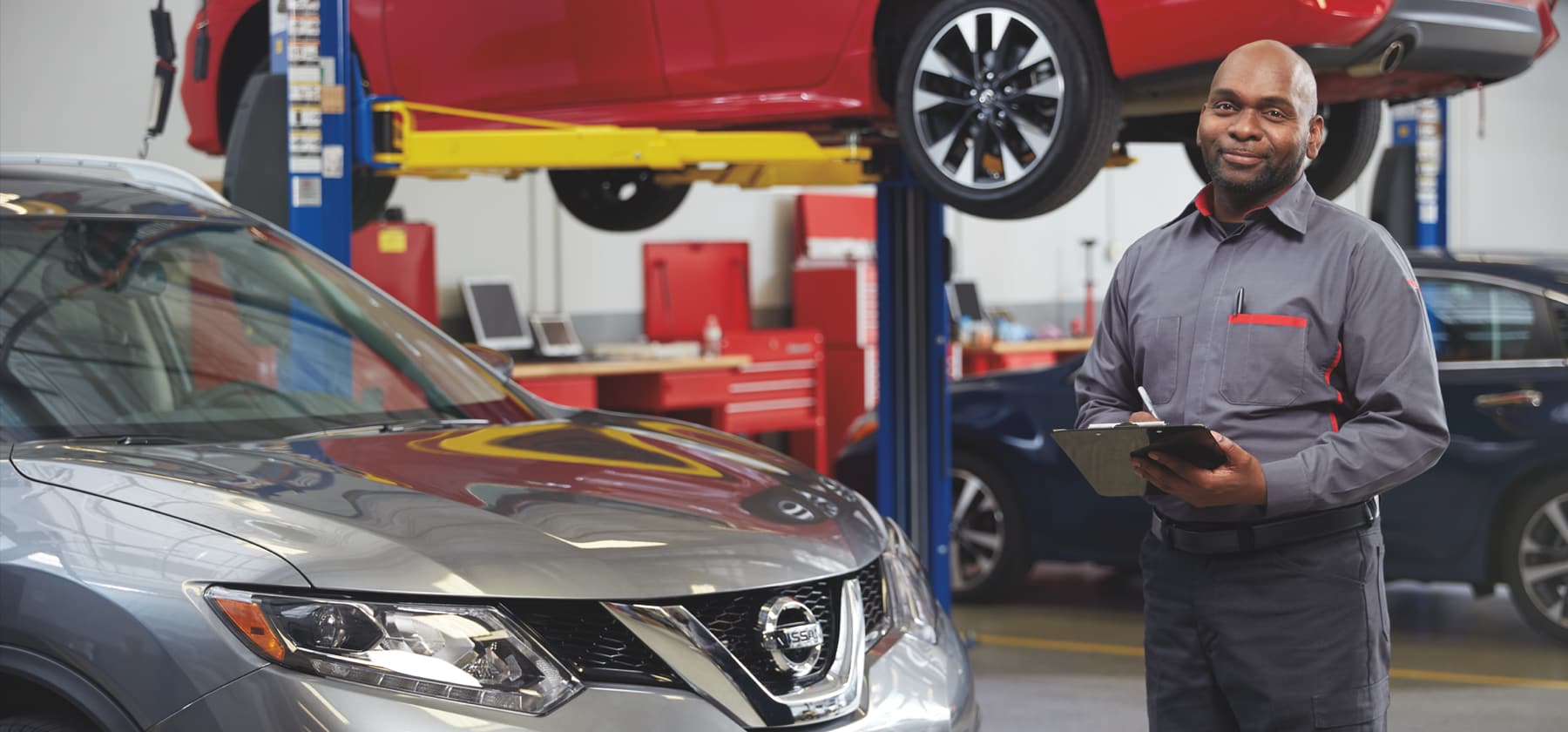 Walser Nissan Wayzata


Services All Makes

Whether you have a vehicle that needs to be fixed or simply need to bring one in for routine maintenance, Walser Nissan Wayzata's trained certified technicians are ready to help.
Our Reviews
Recently purchased a Sentra at Walser Nissan Wayzata from Darius. He was helpful and accommodating to all my needs. He is very friendly and made purchasing a vehicle an easy and enjoyable experience.
My husband and I had a wonderful experience with Mike Benincasa!While in the process of buying out our lease on our Murano,he was more than helpful,very informative,respectful and honest.We never felt rushed or like we were inconveniencing him,he took the time to explain everything and answer any questions that we had in full detail.We will definitely be going back to Mike for all of our future automobile needs.Thank you Mike for making this process so seamless,you are great at what you do!
Great service, great people, I had a great experience at this dealer.
Well it was a great experience for me very friendly people and great feed back and service as well.
Basic maintenance was completed while I waited - Everything explained perfectly before they started. They sent a video with the tech explaining things under the hood and under the vehicle while in the lift to show what was needed. When they discovered an issue with front brakes my service rep explained what their recommended and were able to complete the additional work quickly. I would purchase a car here but due to my age, this will likely be my last vehicle. Great service and pleasant waiting area. Thank you!
Great! I love working with this dealership
Bought our first car together, a 2013 Rogue, from here back in 2016 and had a great experience. Started our search for a new sedan here today - we didn't end up going with the car we saw but Jacob D. was a great help! Very knowledgeable, personable, and quick to answer questions. We will definitely keep Walser Nissan in mind the next time we're shopping for a new car!
Purchased a vehicle from Walser Nissan Wayzata this week and had a very positive experience! Darius provided excellent service, knowledge, and support as we made a decision on our next vehicle. Darius was very responsive to emails and went above and beyond to bring the vehicle we wanted from a different dealership for us to test drive. Overall, the experience at the dealership was very comfortable and pleasant, and we enjoyed working with Darius. Definitely recommend Darius and the team at Walser Nissan Wayzata!
Mike was phenomenal to work with. Very easy going and a great asset to the company. Definitely deserves a raise! Highly recommend working with Mike!
I went to Walser Nissan in Wayzata to trade in my 2019 Nissan Murano for another Murano but I ended up trading it in on a Nissan Rouge I just feel in love with the color and all it had to offer. Cody Bristow was amazing he let me take it for a test drive and was telling everything about it while we were driving I had such s great day and so much fun going over everything it had to offer he answered all my questions and new everything about this vehicle. He even ran different plans for me on leasing this vehicle or buying it. He is wonderful to work with I really enjoyed his expertise and knowledge about the vehicle. It was a great day
Recently bought a used car in fantastic condition. The website was super easy to set up an appointment for a test drive. When we got there Cody Bristow helped us and answered all our questions! We decided to buy it that day and Cody made the process really easy and explained everything really well. It was nice to have 1 person throughout the whole process and for him to be so knowledgeable every step.
Jacob at the Wayzata dealership was an absolute treat to work with! No pressure, very knowledgeable about the vehicles we were looking at and what my trade in was worth and helped in everyway possible. I've had 2 Altima's previously and love my Nissans, stepping up into a 'people mover' and still be a Nissan is the cherry on the sundae that Jacob setup for us!
Our family purchased a used Toyota Corolla as a first car for our son. We worked with Cody Riley who listened to our needs and provided us with reasonable options within our budget. He was very professional and enjoyable to work with. Thanks Cody!
Mike is the best salesman I have come across while purchasing a vehicle!! He was so very patient and thorough; keep him around!! We will be back
Cody Riley was very knowledgeable and helpful, answered all my questions and got me into a car that I absolutely love! Everyone was super friendly and helpful, Matt made sure my experience with Walser Nissan Wayzata was a 10/10 experience I will be recommending to family and friends.
I had a lot of work being done on my car and I expected it to take a lot longer! I was impressed with the communication as I waited. I never felt pressured into services nor did I wonder what was taking so long, because everything was completed in a completely reasonable time frame. GREAT SERVICE.
Tom was so nice to work with, no pressure, straight forward and attentive.
Matt Bruce and Jake Duxbury worked really hard over several months to find the right Pathfinder to match my needs. I appreciate the honest effort to work through the details and the final deal.
Great service guys! Very comfortable inside.
Friendly and knowledgeable staff. Work completed swiftly
Very friendly and efficient. I was very comfortable for the short time I had to wait.
Bought a car over the weekend; Darius handled the deal. He was fantastic to work with and we enjoyed our time there. The process was incredibly fast and easy. He was attentive to our desired outcome and never pushed his own agenda so that made the process go incredibly smooth. I would highly recommend this dealer but more importantly, I would highly recommend Darius. He was authentic and genuine and clearly has the needs of his customers as a top Priority!
I bought a car with Michael Benincasa from your dealership. He upheld great qauilities in providing me an opportunity to get to the dealership to look at the car. It was very clean and he was very upfront with what the car entailed.
Michael Benincasa worked with me for months to help make the best decision possible. If you are planning to buy a Nissan I would highly recommend going to this location and having Michael take care of you. Very friendly and makes sure to find exactly what you are looking for. Would give him 10 stars if I cloud.
James in the Service Department- he is amazing!! I had an issue with my car & he fit me in for my car to be looked at. He let me know everything that needed to be done and I was in and out in a great amount of time. They tell you exactly what to expect, if they find an additional issue they stop what they're doing, allow you to decide what you'd like done, they never pressure you or sell you additional unnecessary services, and the list goes on & on. I am always pleased when I have my Nissan serviced there. I'm three cars in with Nissan, and I've never been disappointed with getting my cars serviced. They're fantastic!!
Welcome to


Walser Nissan Wayzata

Walser Nissan Wayzata draws in customers new and old the natural way: with top-quality automobiles, a sales experience focused squarely on the customer's needs, and a little ol'-fashioned common sense.
Stop By Walser Nissan Wayzata Today
15906 Wayzata Blvd,
Wayzata, MN 55391